Our Fall Client Appreciation Event
Our people, our clients, – YOU mean so much to us we decided to dive headfirst into client appreciation events this fall! 
At the end of September, The Harrington Group of Coldwell Banker Realty decided to do a fall family photo event for our clients held at Wright's Market.  We hired professional photographer Miranda Mckay and created a beautiful fall backdrop so all of our clients who signed up could get a family photo session – on us! This event was complete with tons of THG swag, freebies, giveaways and even free popcorn! 
As always, we had to add an element that would give back to our community, so we did a 50/50 raffle to benefit the Humane Society of Wicomico County! We got a great number of donations, and the winner graciously decided to give their winnings to the Humane Society as well!  Thank you to David Miles for your generosity to help the Humane Society animals – they appreciate YOU as much as we do!!
Our client appreciation event was amazing! We got to see so many familiar faces – even ones we haven't seen in 10+ years! Giving back and engaging with our clients is one of our favorite parts of what we do. We love our clients, our people, and we are so happy we got to give all of these amazing families beautiful photos they will cherish forever.
This was by far one of our favorite events that we will definitely be doing again, so don't worry if you didn't get to swing by – there's always the next one!   Be on the lookout for upcoming HOLIDAY & SPRING events!
SACC Golf Classic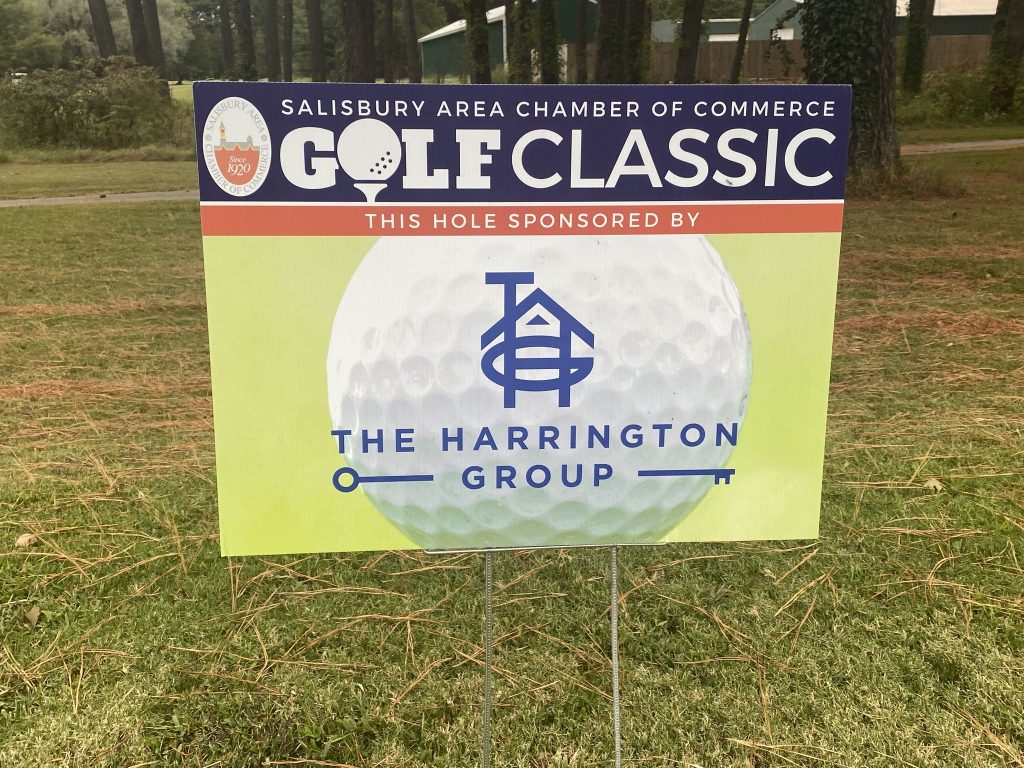 THG also decided to venture out to the SACC Golf Classic! Even though the weather was less than favorable – 10 mph wind and rain – we stood with our tent and handed out all of the free swag we possibly could! 
The golf classic was such a great event for us to connect with old business pals and even create some new connections! 
Once again, we did a 50/50 raffle to benefit the Wicomico Humane Society because the last one was just so successful! (This one was too!) 
The weather definitely didn't rain on our parade as we had a BLAST chatting, handing out prizes, and watching the golfers. Our own team even took SECOND PLACE in the tournament – how cool is that?! 
The Harrington Group definitely has been busy these past few months, and we don't plan on stopping! We have many more events to look forward to as we reach the end of the year, and we hope to see you at some! #WeRurPeople  
Want to stay up to date with all things THG?
Visit our Facebook for more real estate content!
Ready to buy or sell? Want more information on your area? Join our mailing list here